Jeju Island
The Imagined Landscapes Experience
The first ever immersive brand experience in Jeju Island, Korea. An ephemeral destination where nature merges with technology – as part of our series of inspirational pop-ups across the globe showcasing our new outerwear collection.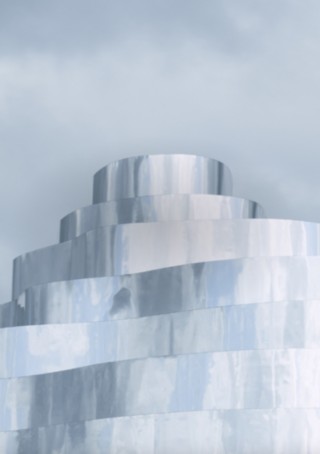 Connected with Nature
The space is housed in a topographic mirrored sculpture that rises from the landscape, sculpted by architectural contour lines inspired by maps. Once inside, visitors enter an innovative space where the digital and physical collide – including our immersive art installation, featuring interactive cinematic works by three artists, each rooted in the great outdoors.
Thomas's Cafe
Alongside the experience, Thomas's Cafe makes its first appearance in Korea. Named after our founder Thomas Burberry, the cafe's design reflects our house codes, with a light beige colour scheme and Burberry animal kingdom motifs throughout. Inside the cafe, pastry chef Justin Lee has created an assortment of treats with local inspiration and subtle brand references.
A Shared Spirit
Starring actor and singer Cha Eun-woo, our supporting campaign takes cues from the natural beauty of the Jeju Island landscapes and celebrates the freedom of the outdoors – which is at the heart of Burberry.
A Sustainable Future
As part of our ongoing commitment to lead positive environmental change, we will support the continuing preservation of Jeju Island through a five-year partnership with the non-profit organization Jeju Olle Foundation. The partnership will help to preserve the island's natural beauty and allow continued access for the public.
Discover More